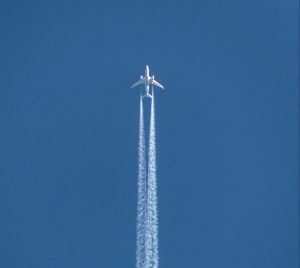 Get ready for high-flying fun at the Ocean City Air Show this summer! June is just around the corner and in OCMD, we like to start summer off strong with some amazing events for the entire family. At Boardwalk Hotel Group, one of our favorites is the Ocean City Air Show, happening June 10-11 right on the beach. 
Combine the thrill of high-flying aerobatics with a comfortable stay at one of the Boardwalk Hotel Group hotels, and you have the perfect recipe for an unforgettable vacation! 
The Ocean City Air Show showcases some of the world's finest military and civilian aircraft performances. Book your weekend stay and relax on the beach while marveling at the gravity-defying stunts, precision formations, and breathtaking aerial displays from the U.S. Air Force Thunderbirds, the F-35 Lightning II Demo Team, L-39 Cold War Era Jet Demo, and so much more. 
From the thunderous roar of jet engines to the graceful maneuvers of aerobatic teams, the air show promises a thrilling experience for all. Witness the skill and expertise of talented pilots as they push the limits of aviation, leaving you mesmerized.
What better way to enjoy your stay, and be at the heart of the action, than booking your getaway at a Boardwalk Hotel Group hotel? Located in the heart of Ocean City, BHG offers a range of accommodations for visitors seeking comfort and convenience during their stay. The best part? All three hotels are located along the Ocean City Boardwalk, so you can book ocean-front and watch the show from your balcony, or walk out of your hotel and straight onto the beach. 
Combining the exhilaration of the Ocean City Air Show with a comfortable stay at one of the properties offered by Boardwalk Hotel Group creates the ultimate vacation experience. Whether you're a thrill-seeker looking to witness awe-inspiring aerobatics or seeking a tranquil beach getaway, Ocean City, Maryland, has something for everyone.
So, pack your bags and get ready to indulge in the thrill of the air show and the tranquility of the beach—it's time to create lasting memories in Ocean City, Maryland! Book direct to save at a Boardwalk Hotel Group hotel, we can't wait to see you!