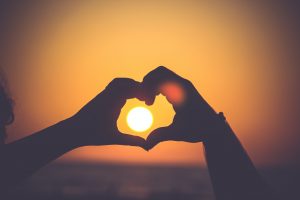 Valentine's Day is just around the corner; are you ready to impress your special someone with a trip that they'll never forget? This year, bring your sweetie to the shore and break up the monotony, with a weekend away in your favorite beach town, Ocean City, MD.
Wondering what things there are to do on Valentine's day in OCMD during COVID-times? Don't you worry bout a thing! The local experts at the Boardwalk Hotel Group hotels planned out the best ways for you to enjoy your weekend getaway. 
3 Things to Do Valentine's Day Weekend 
Save Big On Your Hotel Room
Just because you're treating your loved one to a getaway by the beach, doesn't mean that you have to spend a lot of money! Enjoy our Valentine's Day Special at any Boardwalk Hotel Group hotel and enjoy $80 in meal vouchers, flowers, a box of chocolates, and a bottle of wine in your room upon arrival. 
Enjoy A Great Dinner
What's a trip away without trying something new? In Ocean City, there's plenty of great, locally-owned restaurants and bars that are offering huge savings over the off-season. If you're looking for a pub, bar, or restaurant in town that's offering savings, simply follow this link to find today's specials at all your favorite places!
Take a Stroll
Walk hand-in-hand down the shoreline or the boardwalk, admiring the unrivaled serenity of the ocean during the off-season. Peruse the stores that line Coastal Highway, and even satisfy that sweet tooth with a trip to Dolle's Candyland or the Candy Kitchen. 
Ocean City Specials
You already know about our amazing Valentine's Day Specials at the Boardwalk Hotel Group Hotels, but if you're looking for a deal that's perfect for the entire family, check out our Early Bird Special! 
Book your vacation to  Ocean City, MD early with our Early Bird Specials at all Boardwalk Hotel Group hotels! This package includes 20% off your entire weekday stay, Sunday-Thursday. Enjoy the tastes of delicious boardwalk bites with a free large bucket of Thrasher's® french fries. Be sure to book by April 15th, 2021 for this incredible savings! 
So, what are you waiting for?  Book your beach vacation and plan a holiday escape to Ocean City, Maryland today. Call 800-926-1122, we can't wait to see you!